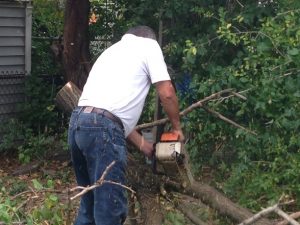 Tree Cutting Service
Trees need love too. Tree cutting is needed when tree limbs get to large, or have cracked. Not every tree we get called to inspect needs tree cutting services; sometimes just some tree trimming, sometimes nothing at all.
The thing to remember is that it takes a tree expert like Tree Company Bronx to inspect your trees and determine the correct curse of action. A Bronx tree cutting company like ours will understand what your tree needs, and then go about getting the job done properly.
Tree Cutting Bronx
Tree cutting Bronx services that are safe, affordable, and always reliable. That's what our tree cutters are known for, and that is the promise we live up to each time we are called to serve you. At times cutting services will not help, and you will require tree removal services. If so, or local tree experts can handle this dangerous task with ease.
Bronx Tree Cutting
When in need of any type of tree cutting or tree care services please give us a call. Our local tree company is ready to take care of the trees on your property in the Bronx so that they stay strong and healthy.
We're your Bronx Tree Company!